If you're traveling to Jamaica during high season…January through mid-April, I strongly suggest that you consider the services of Club Mobay.  For just $80/person ($50 for arrival and $30 for departure), you can enjoy the arrival and departure services that will surely make your trip more pleasant.  Travel can be a hassle…especially when you arrive in an unfamiliar and super-busy island airport.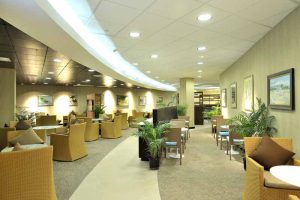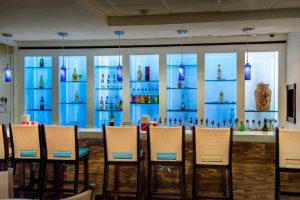 The Club provides a "Meet and Greet" service when you arrive that "Fast-Tracks" you through Immigration and Customs.   Even if there weren't a bunch of other useful services, in high season, or if you're just staying a short time, this alone would make it worth the expense.   It can save you major amount of time not standing in lines.
When we were leaving the island they will also "Fast-Track" you through Security and Immigration.  The VIP lounge is really nice, with complimentary food and drinks.   This is especially useful if there is any delay in your departure.
Check it out.  Click on the link below for a full description of the amenities and everything you can expect and decide for yourself.  You can even book the service through this link.
https://www.sunvillas.com/services_clubmobay
Our last visit to Jamaica was amazing.  I'm looking forward to sharing some of what we learned on that trip about gated community and large villas.  Venues designed to accommodate large numbers of staying guests as well as "outside" guests – invited friends and/or family for big events like weddings and family reunions.  Spoiler alert: We now have two villas that can accommodate up to 24 overnight guests…all on one property…more on them next time.
'Till then…warm and sunny regards,
Donna