I'm going on this visit with Alan.  For those of you who may not know, Alan is one of the owners of SunVillas.  He and I will be meeting up with our concierge, Latoya, to visit many of our current villas, explore a few new ones, take lots of pictures and find some interesting things to share with you in future blogs.
It's going to be a busy trip.  While we're there, we'll be checking in with owners, visiting dozens of villas and staying at three different properties – Nutmeg in Spring Farm, Selah in Runaway Bay and Jasmin Hill in Ocho Rios.
I'm extremely excited about staying at Nutmeg Villa.  It was recently renovated and is now a beautiful, 6-bedroom, 4,600 sq. ft. villa, located in the Spring Farm area of Montego Bay…just up the "mountain" from Half Moon Resort. The villa is enviably located on five acres of tropical gardens with magnificent views of the Caribbean Sea.  https://www.sunvillas.com/villa/nutmeg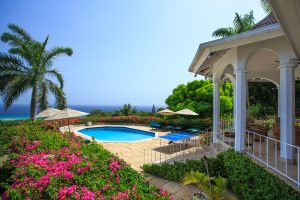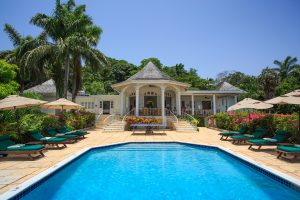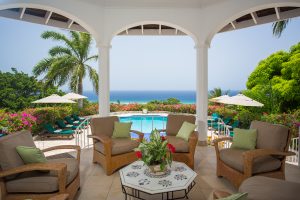 On our last trip to Jamaica, we drove past a really cool looking driveway and I couldn't tell what it lead to or where it went.  Alan said…Selah (Say-la).  Well, this time we're staying there. The villa sits on a private beach at the edge of the Caribbean Sea in Runaway Bay.  I can feel the sand and surf on my toes right now.    https://www.sunvillas.com/villa/selah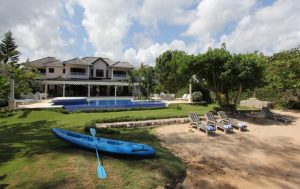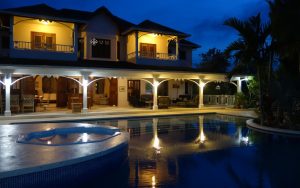 Jasmin Hill Villa is located directly on the ocean in Ocho Rios, just a little over an hour's drive east from the Montego Bay airport.  My husband and I have been visiting this quintessential Jamaican villa since the late 80's.  What I love about Jasmin Hill, in addition to its excellent service, is that it is walking distance to the center of town.  I'm especially happy about catching up with the staff who have become our friends over the years and seeing the new kitchen they just opened up.  https://www.sunvillas.com/villa/jasmin_hill
Be sure to check back in a couple of weeks for more spectacular photos and a first-hand report of the visit.
Warm and sunny regards,
Donna