Most people who visit Jamaica have heard about villas but do not pursue this option because of lack of knowledge.  Hotels and the all-inclusive package hotels are advertised extensively and are easy to book. Everyone knows how to check into a hotel and go to restaurants. However the fully staffed Jamaican villa, is relatively unknown.
Why stay at a Jamaican villa instead of an all-inclusive hotel?
There are four great reasons…
Privacy and Space
Personal Attention and a Genuine Local Experience
The FOOD
Cost
Privacy and Space – No lines to wait in, no restaurant reservations to make…and NO CROWDS. Instead you have blissful privacy and the space to relax with your friends or family.  All our villas are located on large beautifully landscaped sites, most overlooking the sea.  And last, but not least, don't overlook the privacy factor as a MAJOR contributor to stress reduction.
Personal Attention and a Genuine Local Experience -The attention you receive from the staff at the large hotels and all-inclusives, is minimal. All of our villas are fully staffed with cook, housekeeper, laundress and gardener. They are a large part of the villa experience. Many visitors return to the same villa year after year because of their attachment to the wonderful staff and the attention they receive.  The quote below is taken from a review of a recent guest.
"I miss the villa also but I miss the staff as much. They had the perfect balance of attentiveness and making us feel like we were alone there.  We came as strangers and left dear friends behind.  I can't wait to go back and I pray the staff will be the same."
The FOOD – Ask any repeat traveler to Jamaica where the best restaurant is and most will tell you "the villas". Villa cooks are fantastic. They can whip up a wonderful western omelet or prepare a superb Jamaican specialty such as ackee and saltfish. It's your choice. You can ask that the cook to "surprise" you with her Jamaican cooking skills, or work with her to plan out your meals. Our experience is that the food is so good you don't even want to think about going out to a restaurant!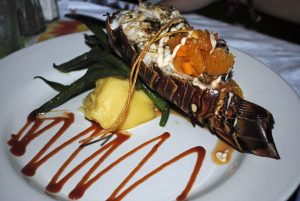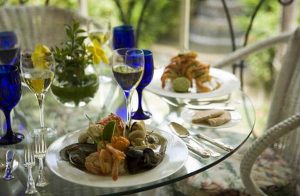 Cost – Imagine all this for less than you would pay to stay at most hotels or an all-inclusive resort. With typical prices ranging from $3,500 to $15,000 a week, and most properties accommodating six to 12 adults, the cost per person ranges from $450 to $1,000 per week. Add food, ground transportation and tips, and the average cost is $750 to $1,500 per person per week. Hard to beat!